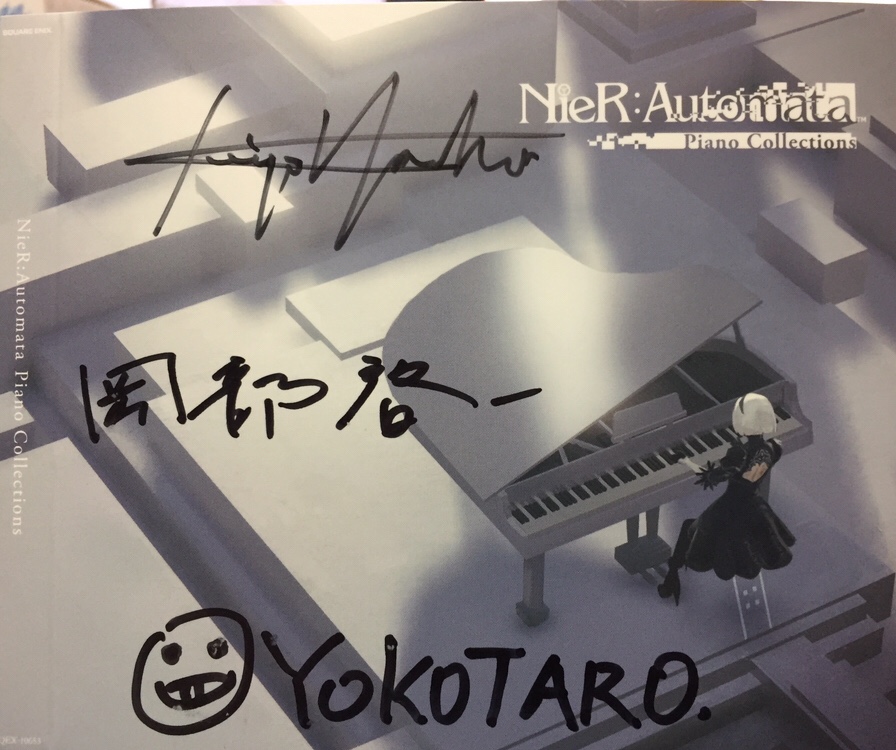 Today saw the release of the NieR:Automata Piano Collections album of 12 new piano arranged tracks by a handful of talented pianists including Hoashi Keigo himself.
All music is produced by Okabe Keiichi (MONACA) and includes arranged performances by the following:
Weight of the World, Arranged & Performed by Sakakibara Dai
Amusement Park, Arranged & Performed by marasy
A Beautiful Song, Arranged & Performed by Hoashi Keigo
City Ruins, Arranged & Performed by suzuki yo (akisai)
Dependent Weakling, Arranged & Performed by Taguchi Mariko
Peaceful Sleep, Arranged & Performed by Kumagai Yasumasa
Copied City, Arranged & Performed by Yabuki Taku
Voice of no Return, Arranged & Performed by suzuki yo (akisai)
Bipolar Nightmare, Arranged & Performed by Kikuchi Ryota
The Tower, Arranged & Performed by Kumagai Yasumasa
The Sound of the End, Arranged & Performed by Duke of Pianeet
Vague Hope, Arranged & Performed by Hoashi Keigo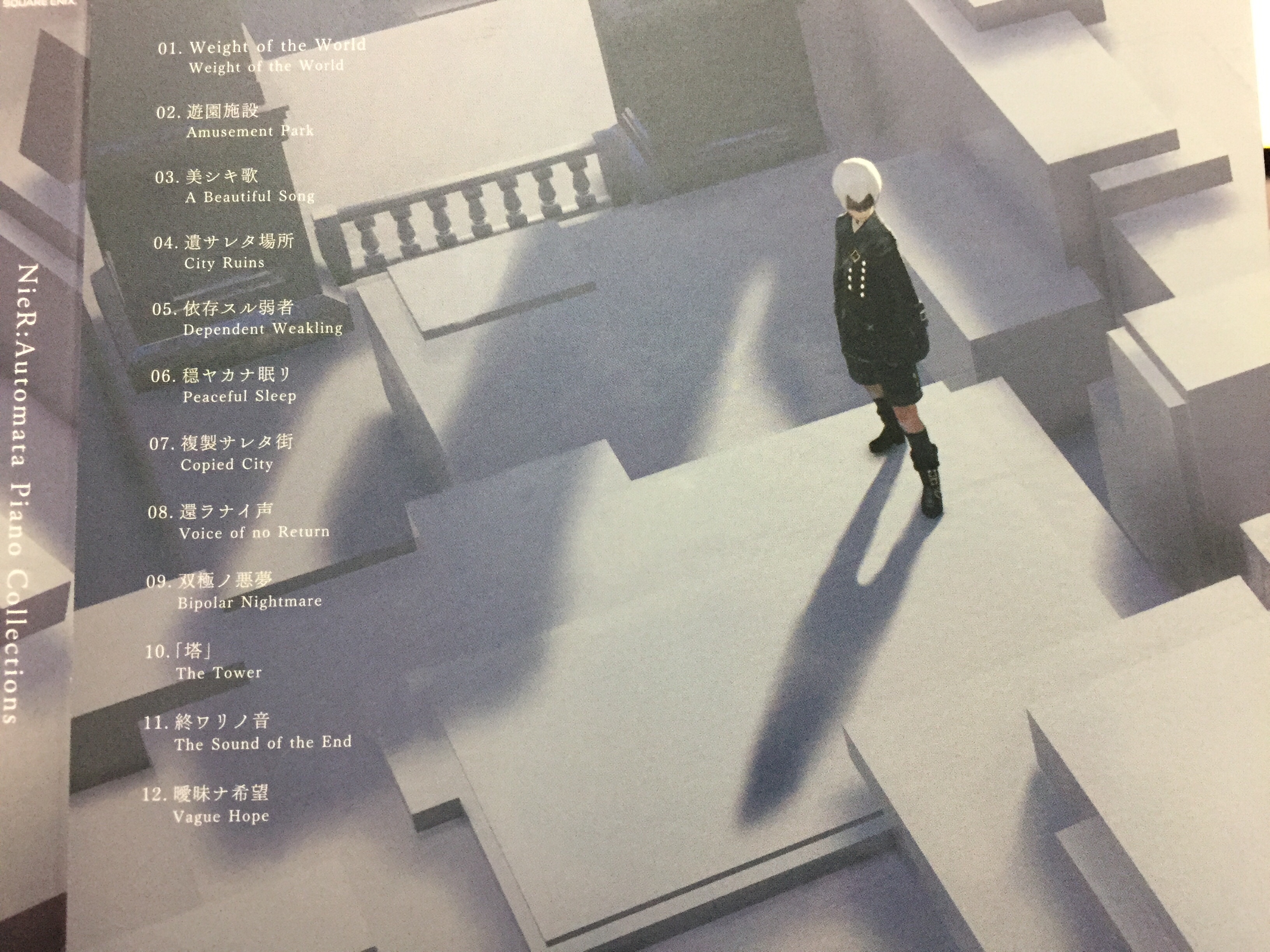 ▶︎ New illustration on the back coverby Koda Kazuma depicting 9S.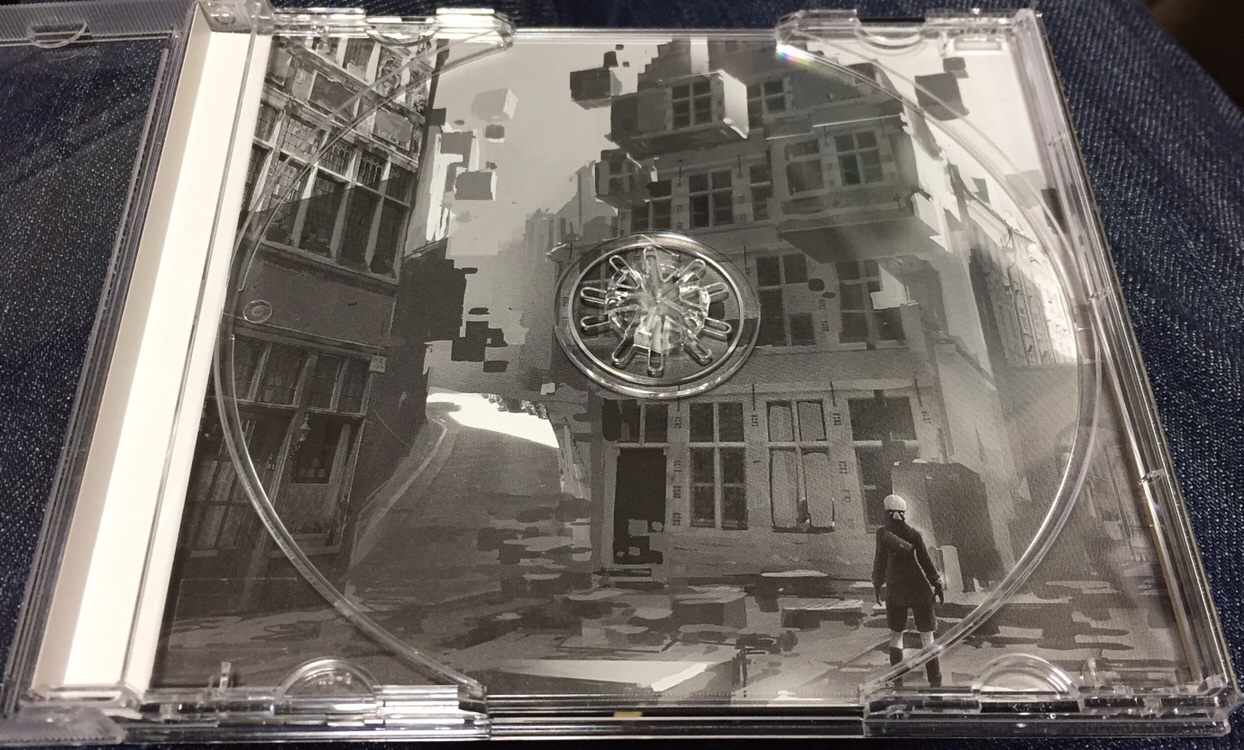 ▶︎ Another great shot of 9S by Koda Kazuma.
There was also an in-store event at the Shinjuku Tower Records that had appearances by Hoashi Keigo, Okabe Keiichi, and Yoko Taro. The three discussed various tracks on the album, funny anecdotes about its development, and more! Okabe also mentioned their desire to put on a larger orchestral performance for NieR:Automata. If you are interested in helping this thought become a reality, he suggested that everyone purchase this album and also tell SQEX via their music account on Twitter how much you'd like to see such a thing come to be! He suggested that you could even tell them this without purchasing the album (haha).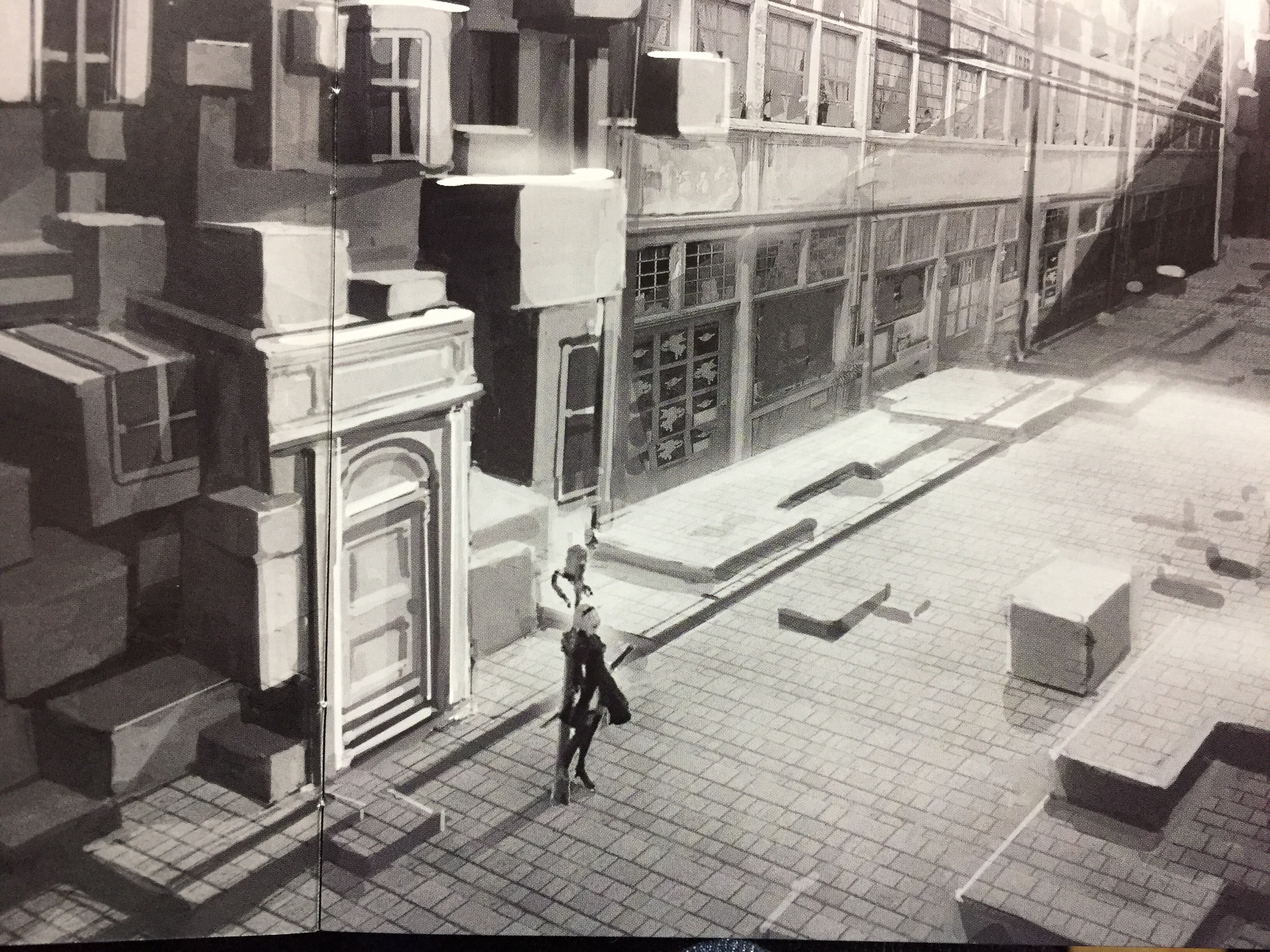 ▶︎ New illustration of 2B by Koda Kazuma inside the album booklet.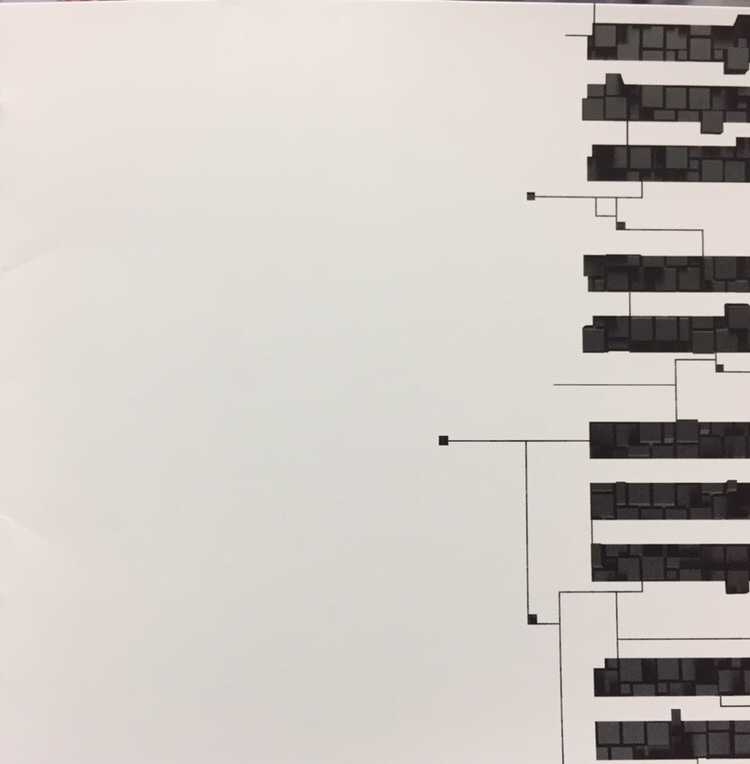 ▶︎ Album booklet cover.
◼︎Displays in the Store!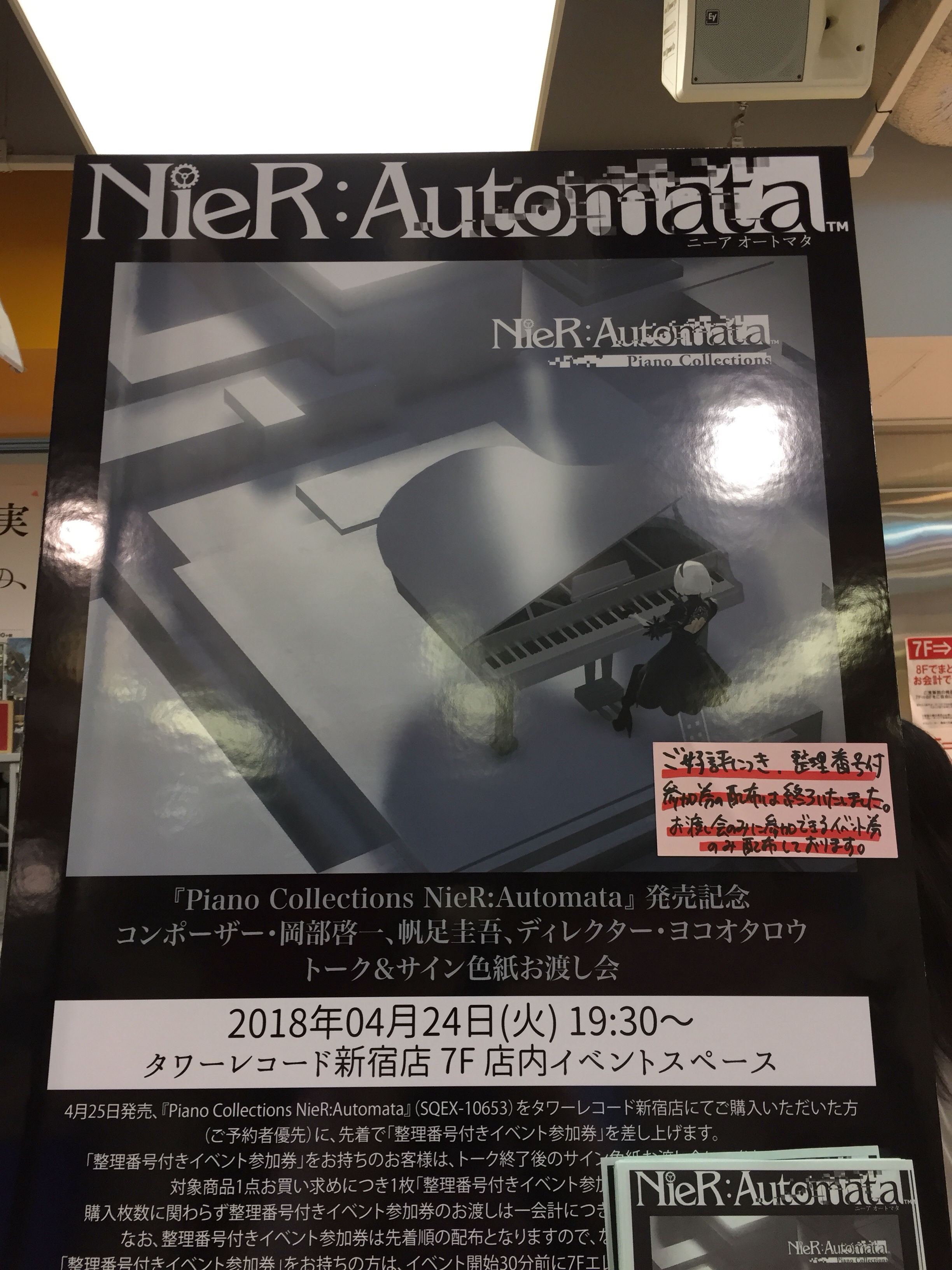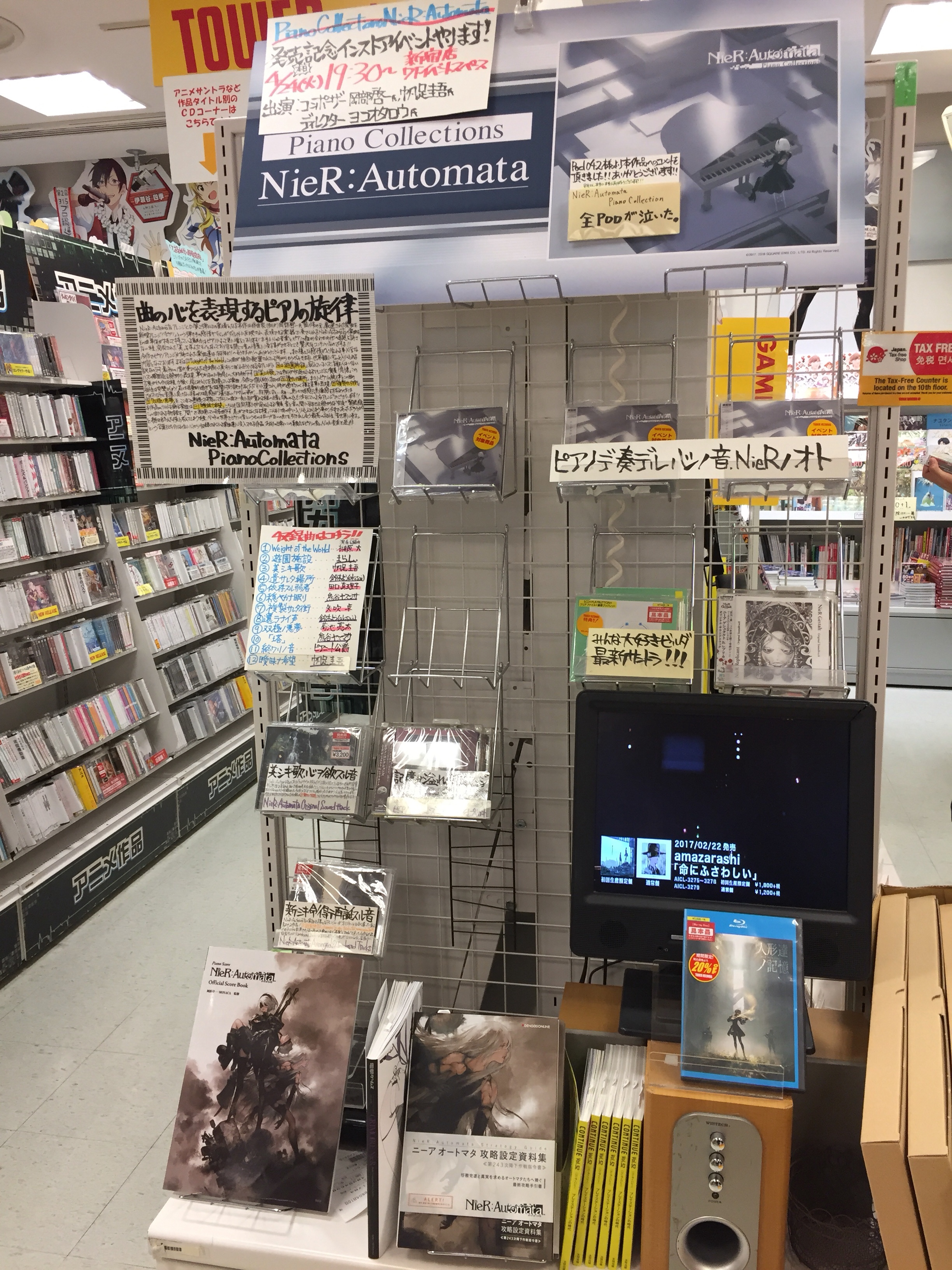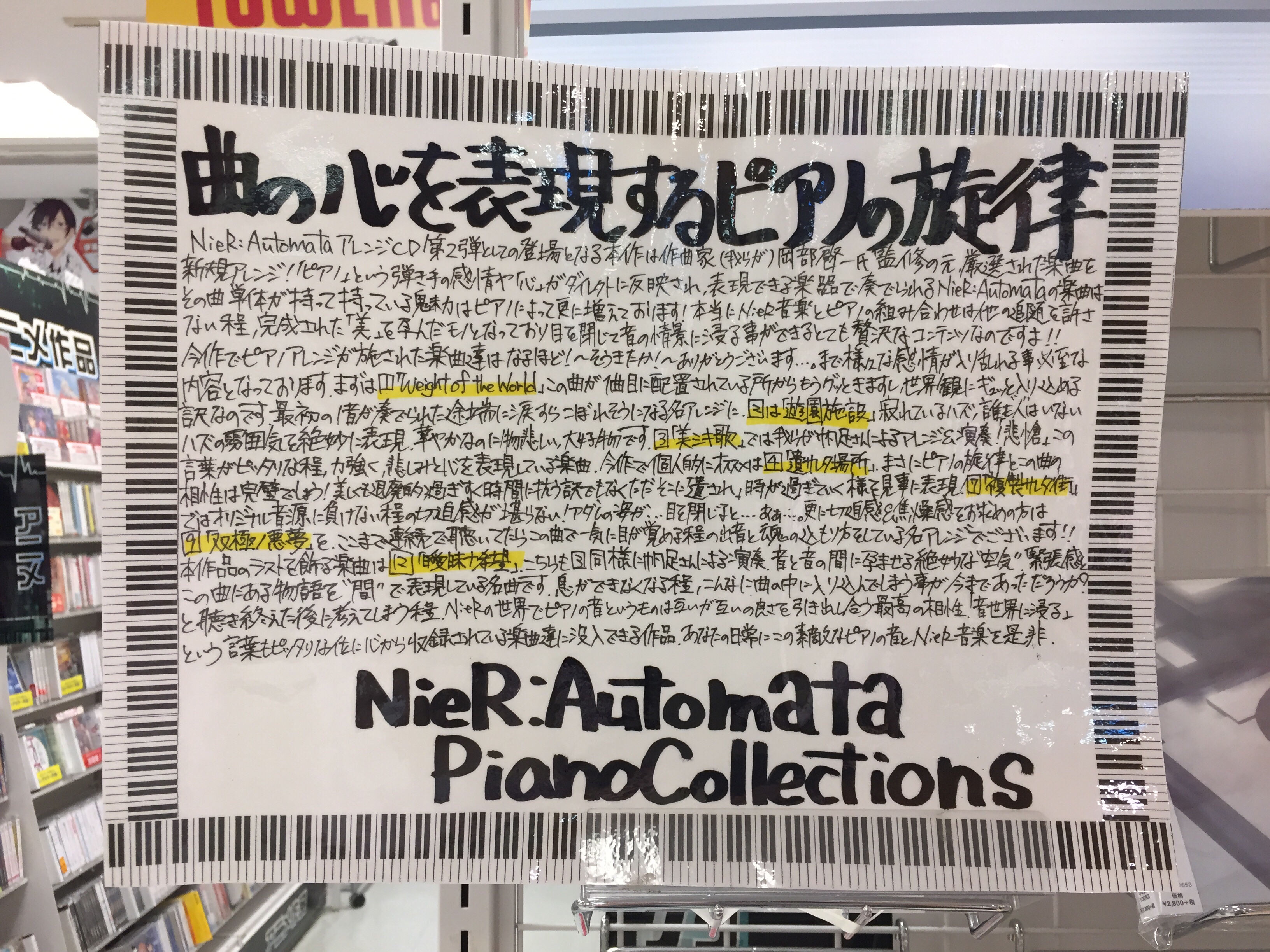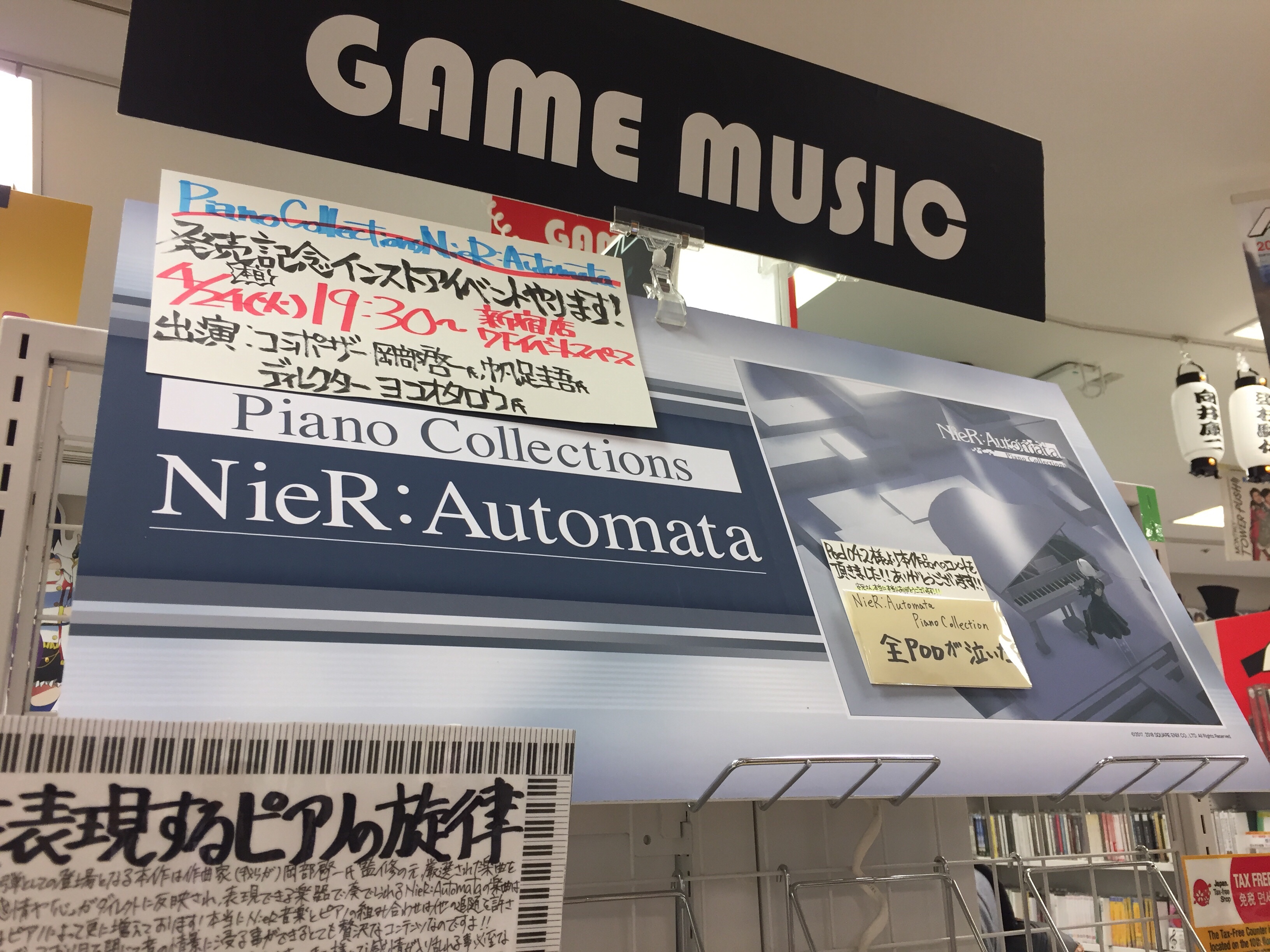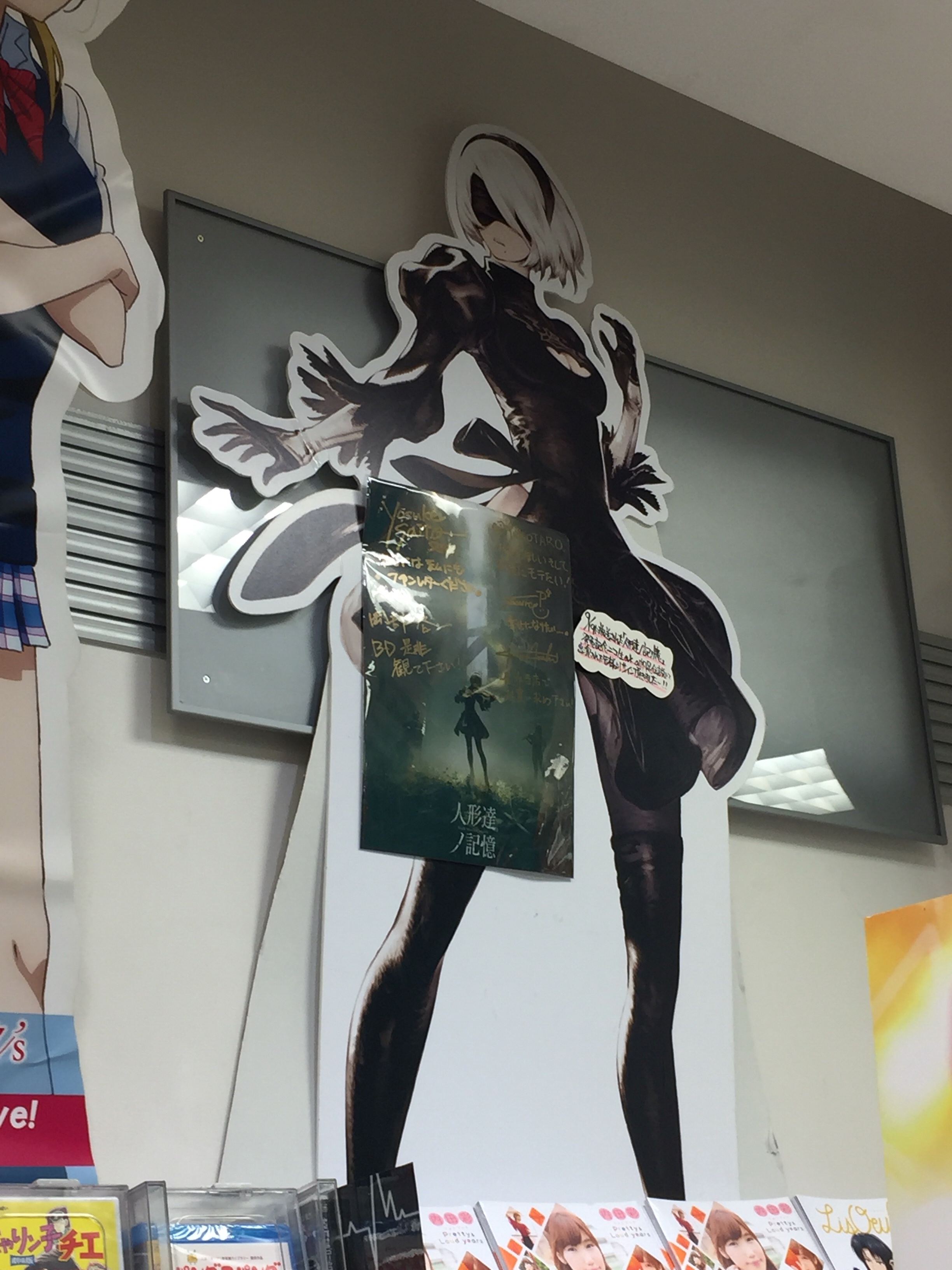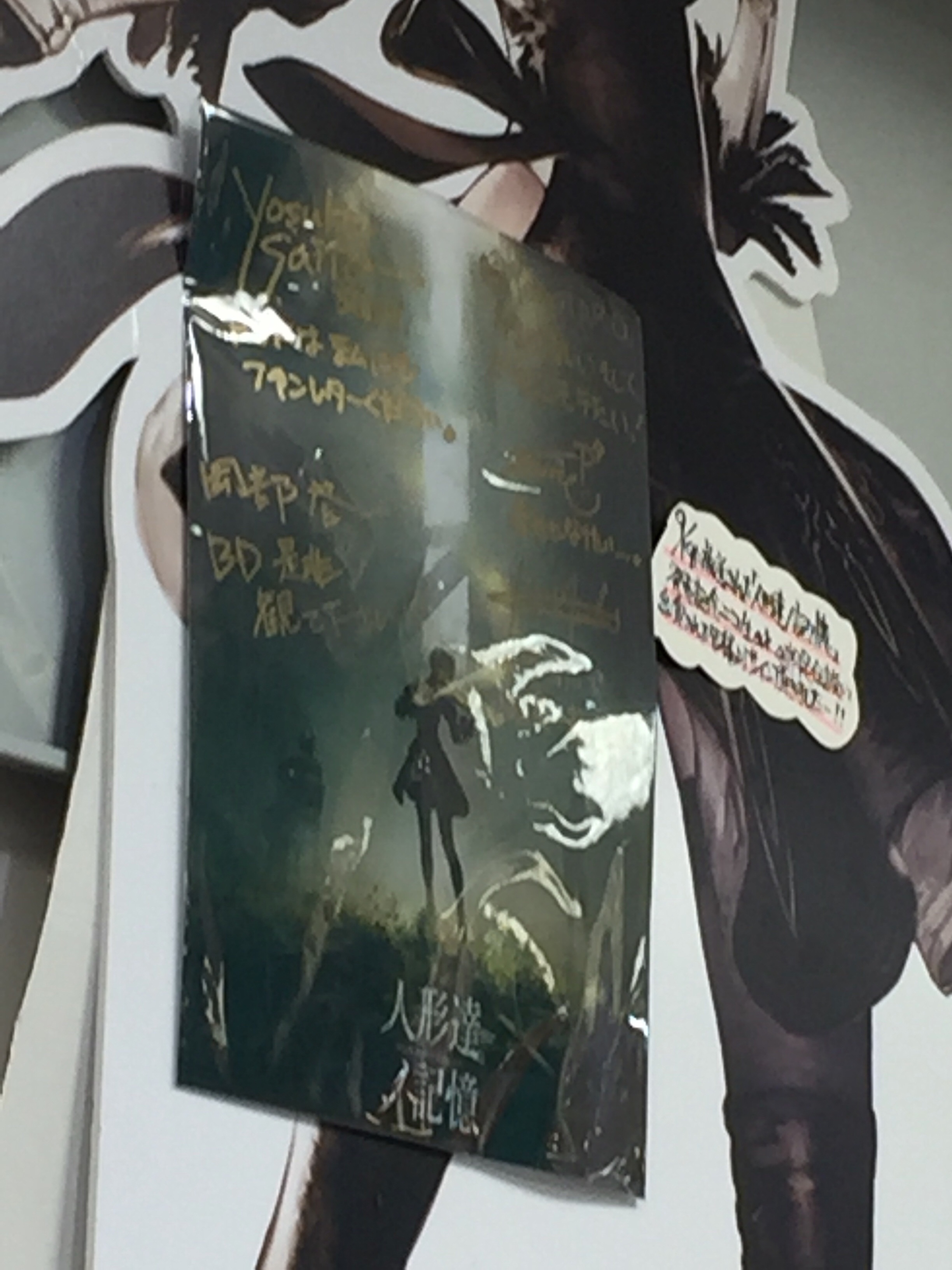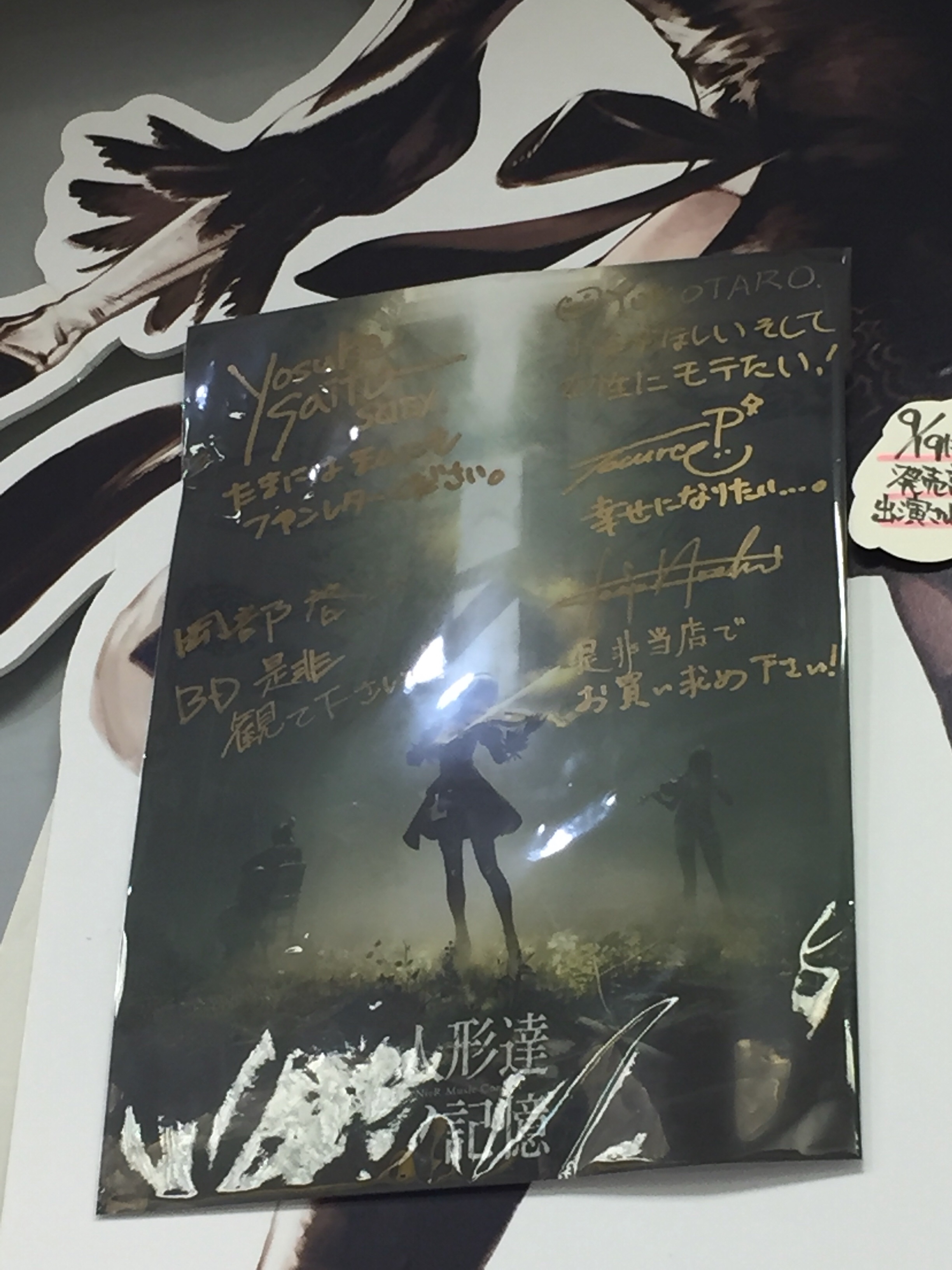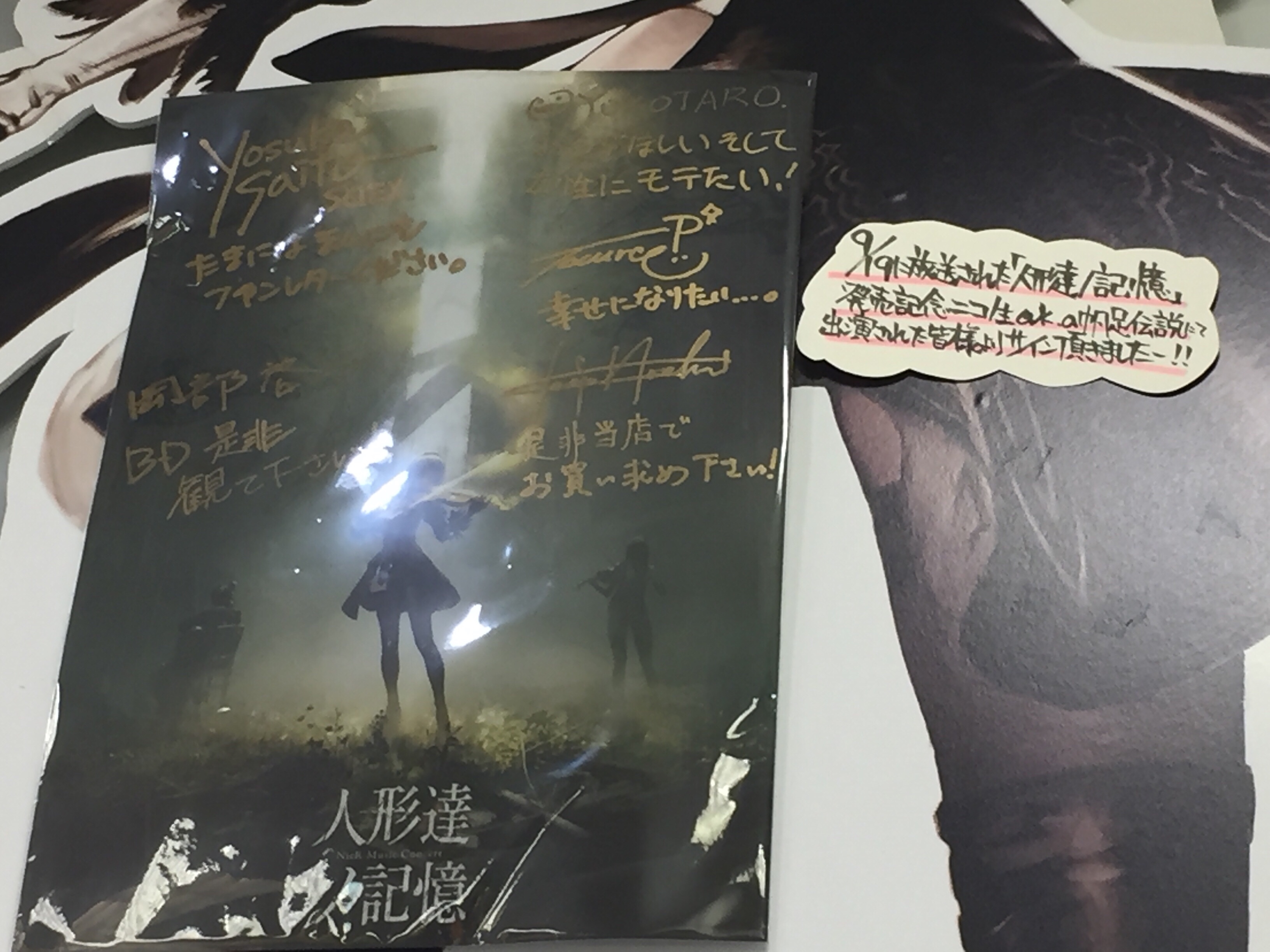 ◼︎Participating in the Event
Those who preordered the piano collections album directly from the Tower Records Shinjuku branch store were given first dibs at obtaining a "participation ticket" for the talk / musical performance / signing event. This just allows you the opportunity to draw a random number when you come in to purchase the album on release day. This number becomes your place in line to enter the special event area. Starting at 7:00pm, those with event tickets were to line up in order inside a stairwell. I was pretty well up the stairs given the number I drew, so it was really hot waiting…
Related:NieR:Automata Original Soundtrack In-store Signing Event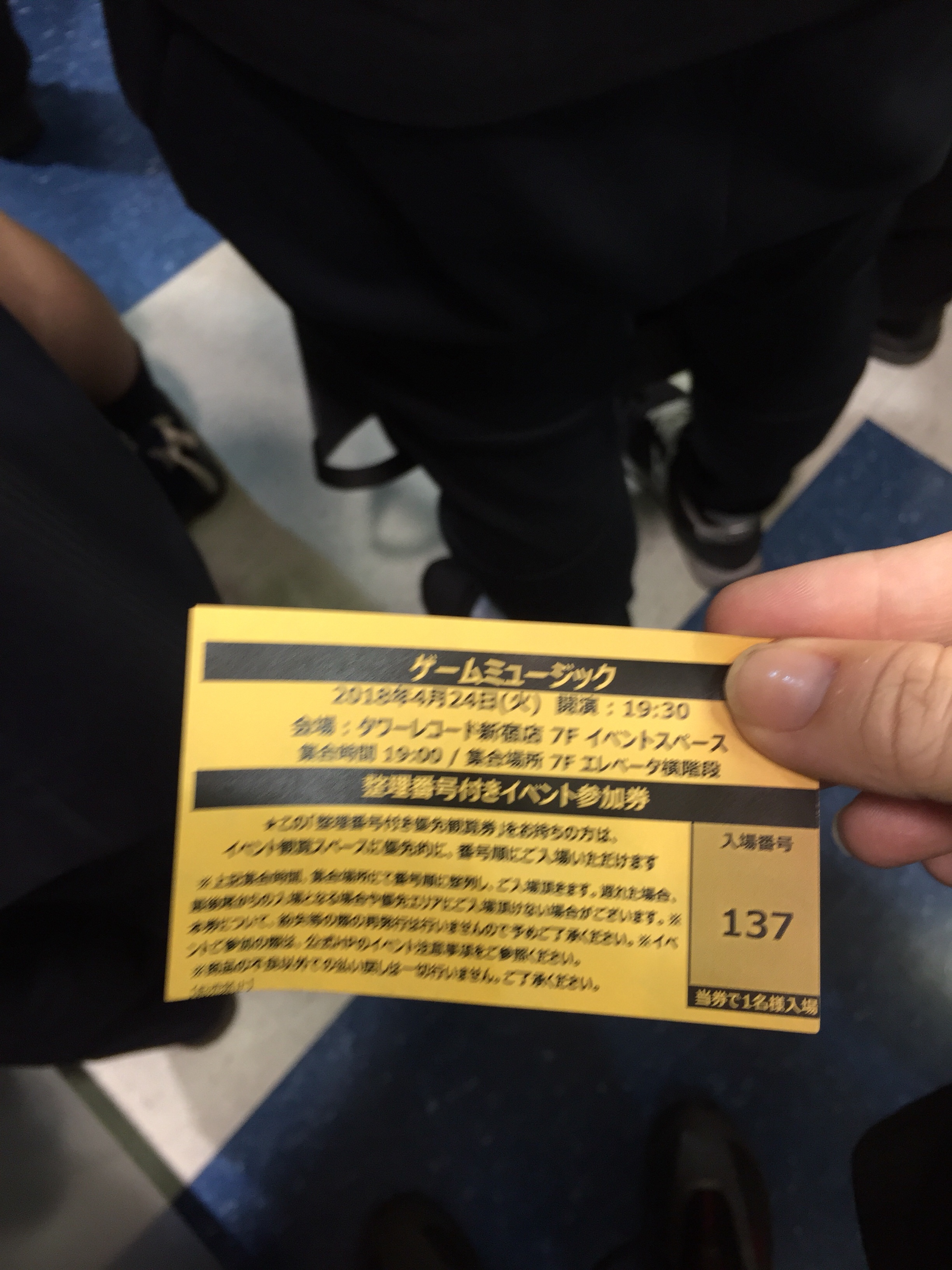 ◼︎Photo Op Time!
Just like the last album release event at Tower Records, we had a short photo op at the end of the talk segment and just before Hoashi performed a single piece. My phone was running out of juice, so I turned down the brightness of the screen…and couldn't quite see what I was taking, so there are a ton of bad photos. Also, my phone camera can't zoom in very well. I'll go through all of the photos, but here's a preliminary shot of the trio during this portion of the event!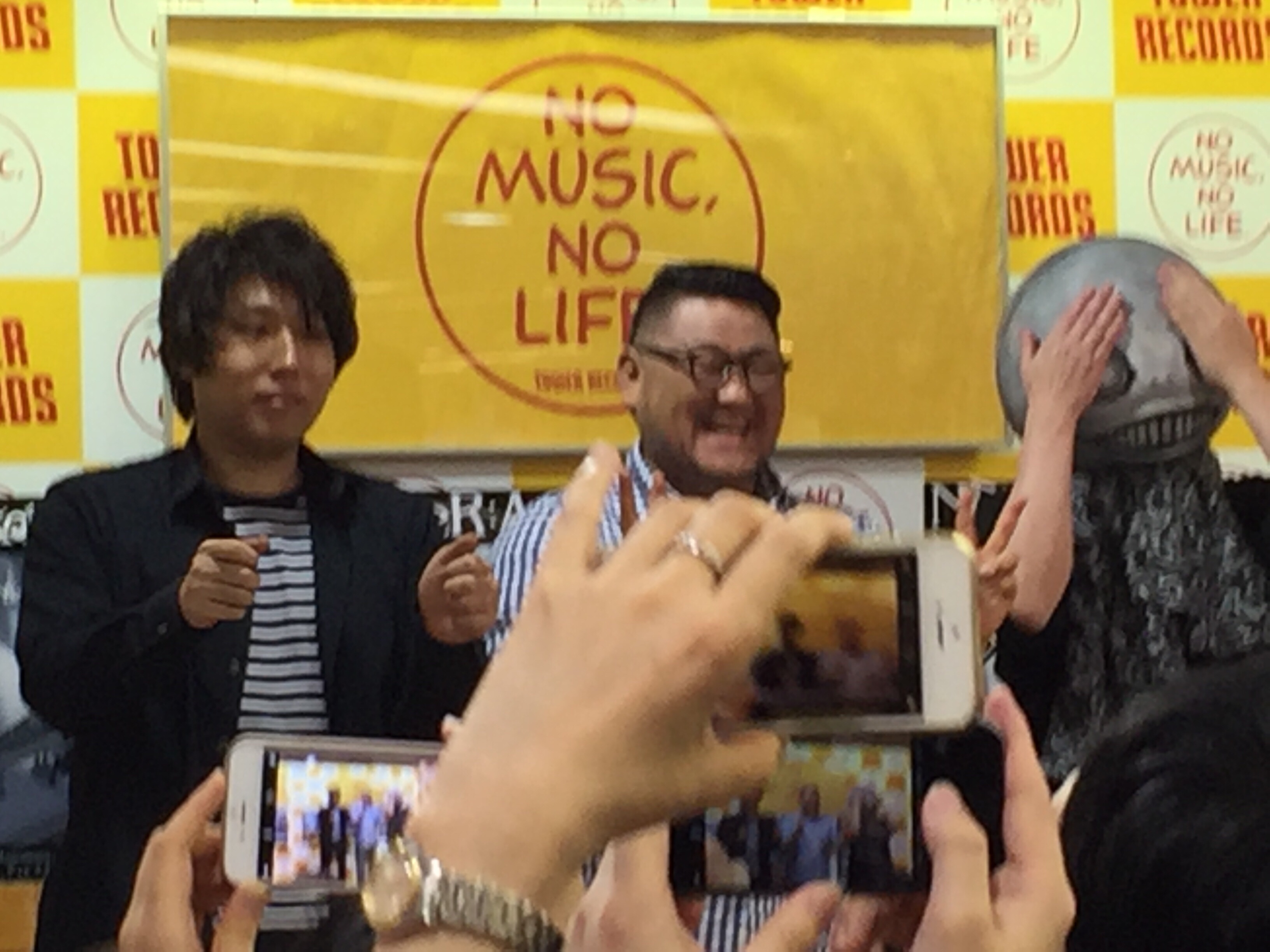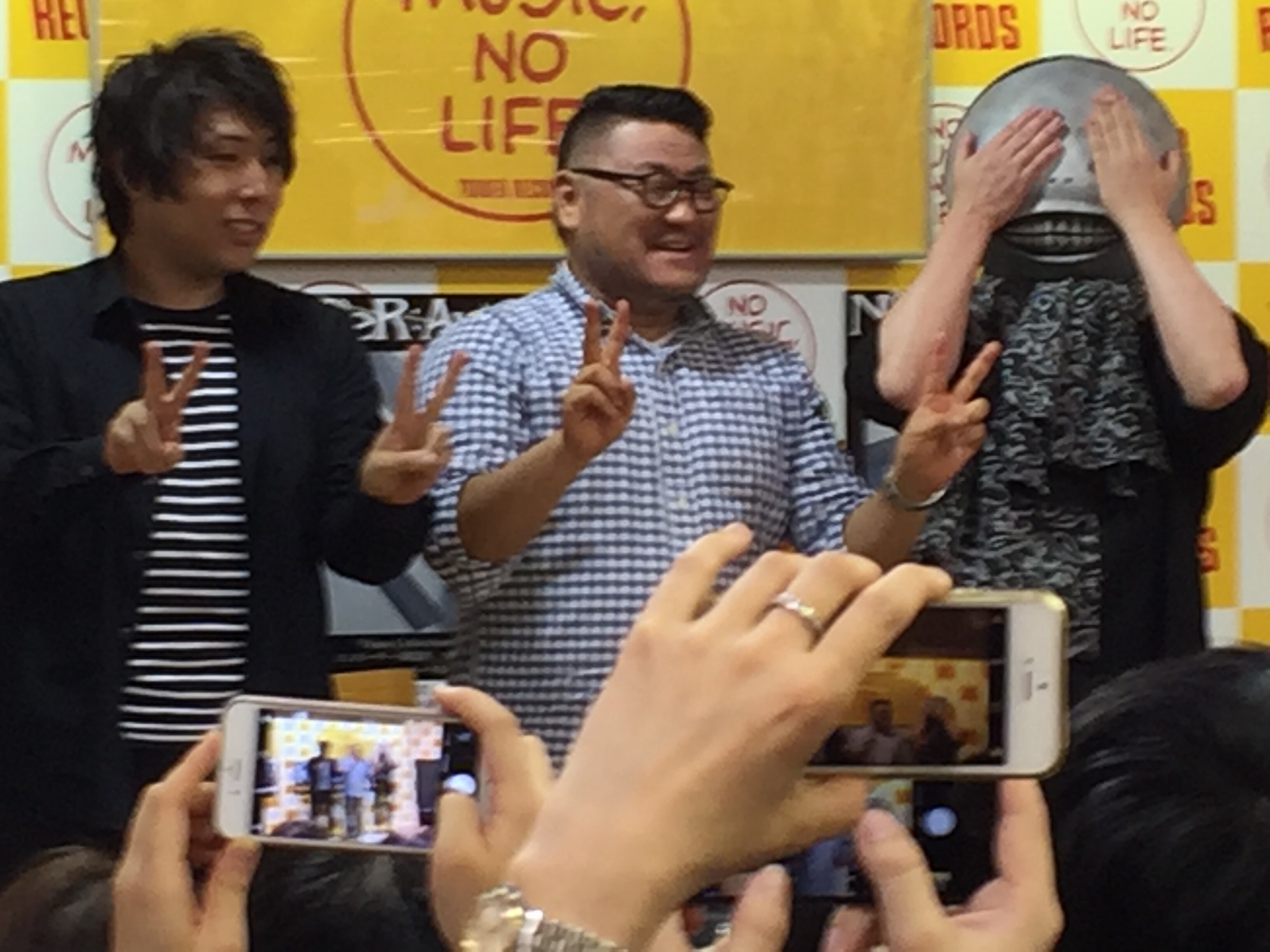 ◼︎ Fun Anecdotes from the Event
Hoashi mentioned that he usually doesn't get nervous at live events like this or even performing at various concerts, but he said that the moment he steps out of his house, he feels a sense of dread as though he's forgotten something really important and often ends up going back home to check that he didn't actually forget something. He said this is probably due to other musicians who have to carry their instruments with them, but as a pianist, he doesn't need to bring anything special to perform. It's this sense of "empty handedness" that tends to make him paranoid.
Hoashi talked about a moment when Okabe actually got angry at something, but instead of yelling at moments like these, he merely asks why something wasn't done or simply asking for a clear explanation. Sometimes it's this sort of mentality that can be even more scary than those who openly unleash their anger. Maybe…
Yoko mentioned that Fujisaka Kimihiko, the illustrator for the Drakengard games among many others, was present at the event, and said that if anyone noticed some "buff" looking dude, that was probably Fujisaka. Unfortunately, I didn't not run into him. 🙁
Sugihara-san from Famitsu as well as the same camera man who sat next to me at the YoRHa Musical dress rehearsal were also present at the event. I noticed Sugihara at the front, right side of the event space, but he disappeared by the time I walked by after speaking with Hoashi, Okabe, and Yoko.
◼︎ NieR:Automata Piano Collections Livestream!
The NieR:Automata Piano Collections will also be streamed live in NicoNico Douga on Wednesday, April 25 at 9:00pm (JST). Tune into the broadcast here!